The Australian batsman has announced retirement from "all forms of cricket" on Nov 2, 2020.
He had already retired from International cricket in 2016, but decided to keep playing in the IPL, but this has come to an end too.
The CSK player and two time title winner decided to announce the retirement decision after the team's last match on Sunday. He scored a century in the final match that paved for the victory of the CSK team in IPL in 2018.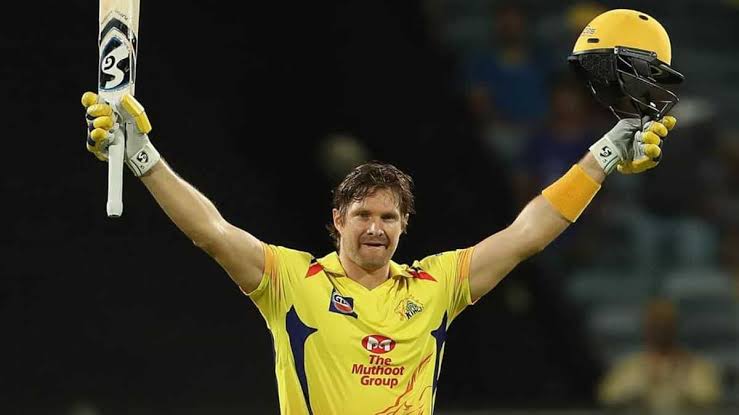 "Watson was very emotional when he told the CSK dressing room after the last game that he would retire. He said that it was a great privilege for him to play for the franchise," a source was quoted as saying by TOI.
He has played for Royal Challengers Bengaluru(RCB) and Kings XI Punjab prior to joining Chennai's home team. Having played a smashing 43 matches for the Super Kings, he has scored a total of 3874 runs throughout his IPL career.

"A bit of blood was not going to stop me", was what the player told when he continued playing for CSK even after being injured on the field during the final match in 2019 opposite Mumbai Indians, he scored 80 off 59.
A dedicated player and a great human has taken rest from playing but he still has the options to come back as a coach for the CSK team, may also be supported by his great friend MS Dhoni, the captain.
Hashtags thanking Watto, as he is fondly called by his fans, for his incredible contribution to the team are trending on twitter.
#ThankYouWatson